Talavera Sun Triple Rayo Mediano
Regular price
Sale price
$69.99
Unit price
per
Sale
Sold out
Talavera Sun Rayo - What an unusual sol with three layers of crazy rays! Please this sun is smiling and showing his teeth - very unusual.   Part of artist Gerardo Garcia's unique collection.  This folk art sun is hand painted with a vibrant assortment of colors and designs.  Absolutely a unique addition to any home, indoors or outdoors. Crafted in Guanajuato, Mexico.
Please note that colors and patterns of each piece vary slightly and may not match photo exactly.
Measures approximately:
11.00 Inches tall
11.00 Inches wide
 3.50 Inches deep.
Due to the nature of hand painting, each piece of Talavera is unique and beautiful, variations and imperfections are to be expected and are normal. This only adds to the uniqueness of each piece, each piece is an individual work of art.
Share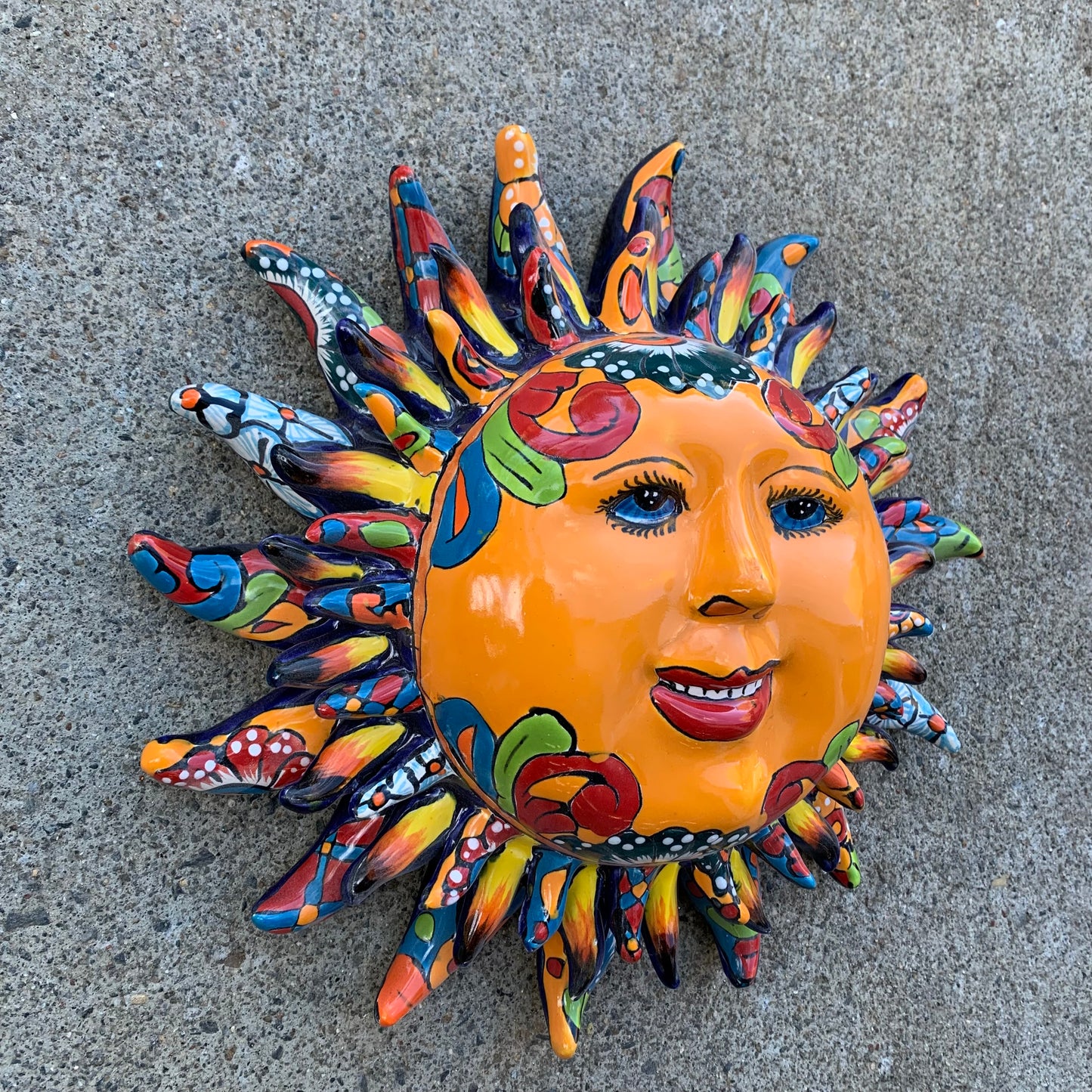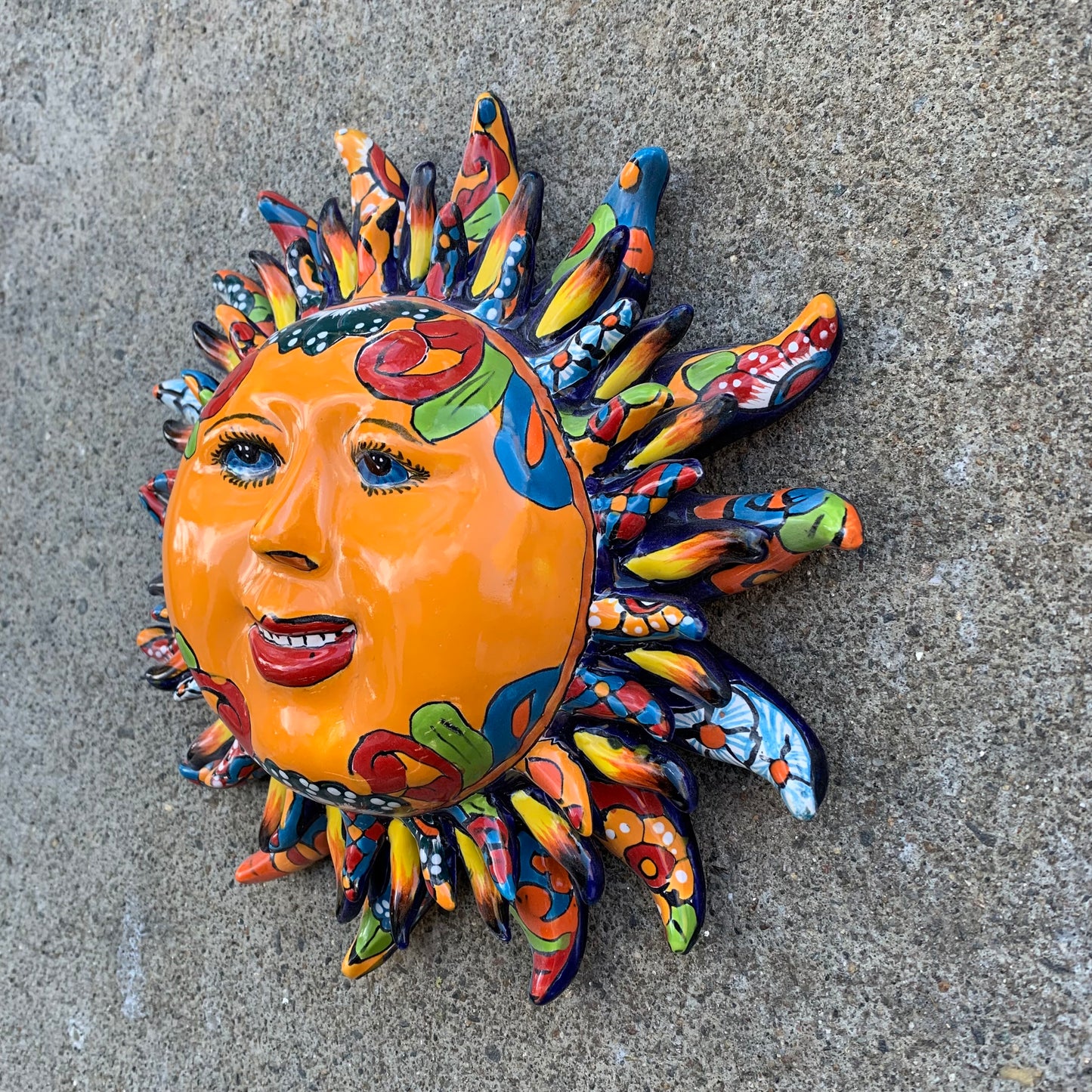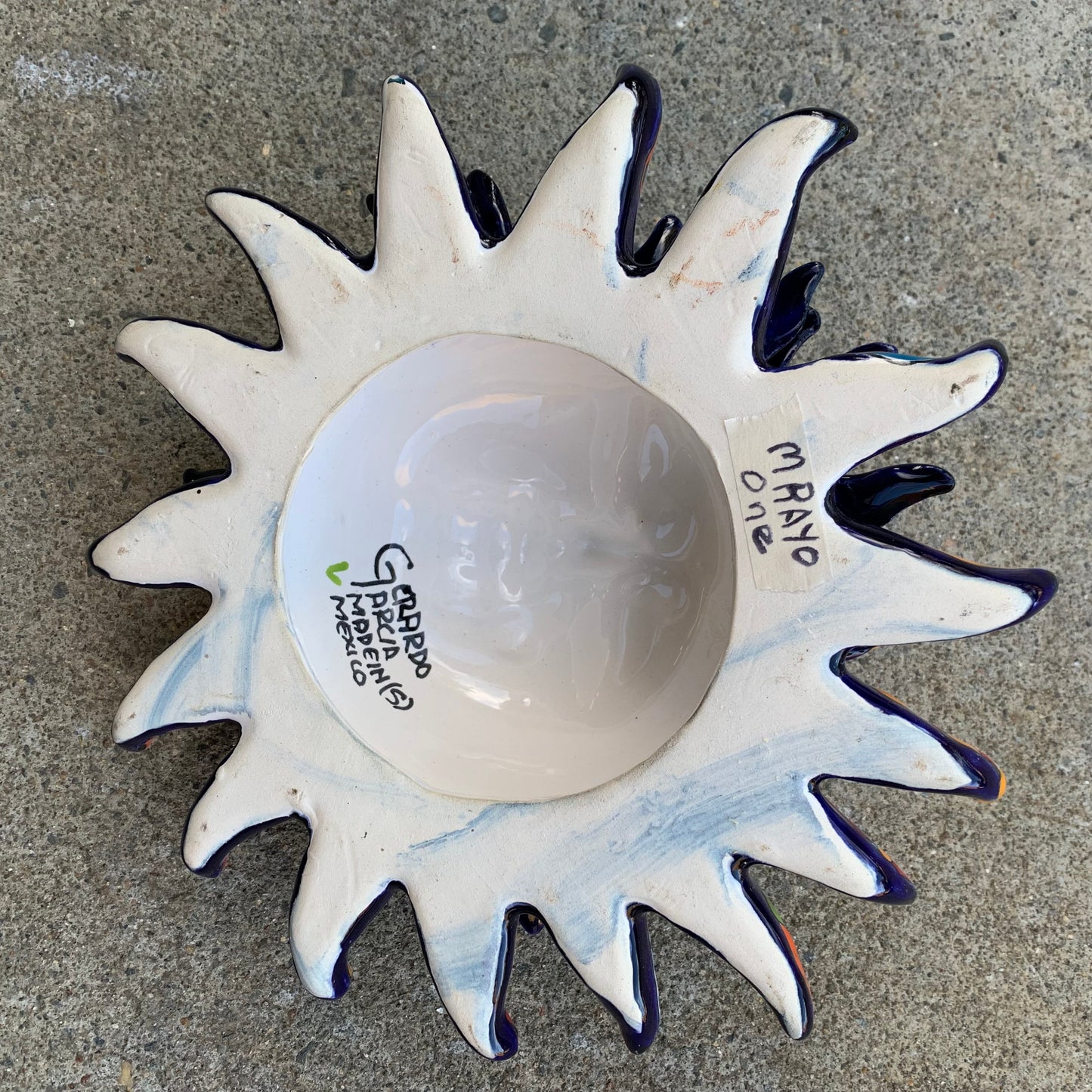 Friendly Hello....
Here we are in Mexico at one of our favorite restaurants! Photo is not too great, but the treasures we bring back from Mexico are! We hope you enjoy looking and let us know if you have any questions. Happy Browsing!
Agapios and Susan