Circle of Friends Candleholder
Regular price
Sale price
$34.99
Unit price
per
Sale
Sold out
SHIPS FREE! Our Rustic clay "Circle of Friends" candle holder is representative of primitive clay crafts.  The pottery is painted in earthy tones and my be rubbed with sand to look vintage.  Colors and shading will vary from piece to piece, no two are exactly alike.  Friends joining around a fire (tealight candle holder) is a symbol of friendship. A copy of the following legend is included with your candle holder.  Made in Jalisco, Mexico.

Circle of Friends Legend
The Indian Legend says that at the end of the evening, friends would gather around a bonfire and share their hearts and speak of the good qualities of each other and remember times shared. As the embers faded, their friendship was said to be sealed anew, bringing them closer together.  As you sit with the candle lit in the middle of your "Circle of Friends", it will surround and embrace all who sit with you and bring good luck to those who stay together.
Approximate Measurements (not exact):
6.0" x  4.0" Angels
5.0" x  4.5" Three Friends
5.5" x  4.5" Four Friends
6.0" x  4.5" Five Friends
7.0" x  4.5" Six Friends
7.5" x  4.5" Seven Friends
Due to the nature of hand crafting, each piece is unique and beautiful, variations and imperfections are to be expected and are normal. This only adds to the uniqueness of each piece, each piece is a individual work of art.
Share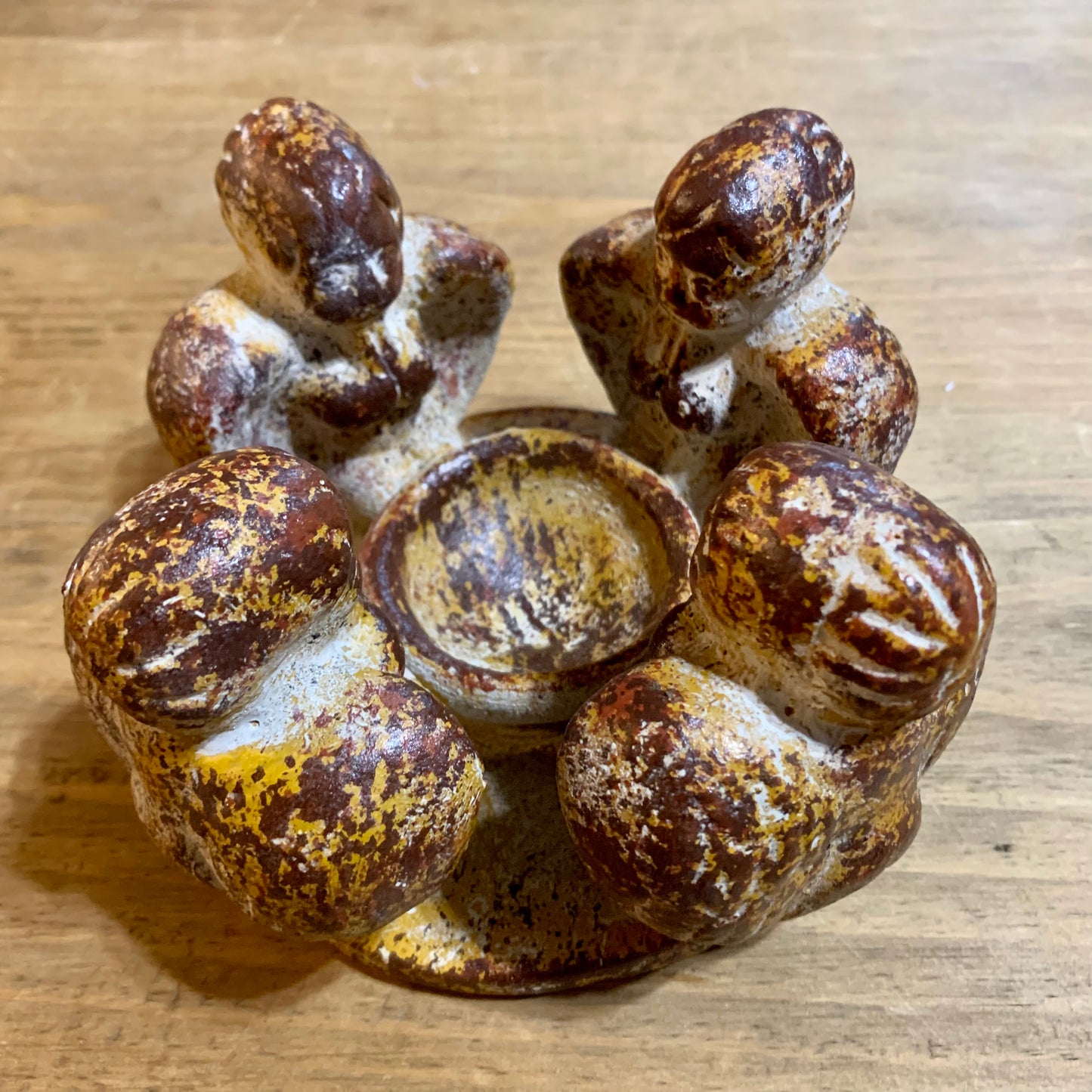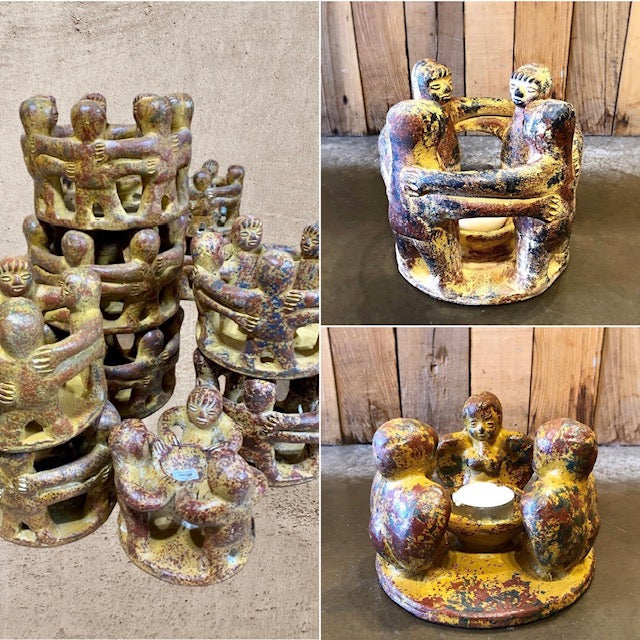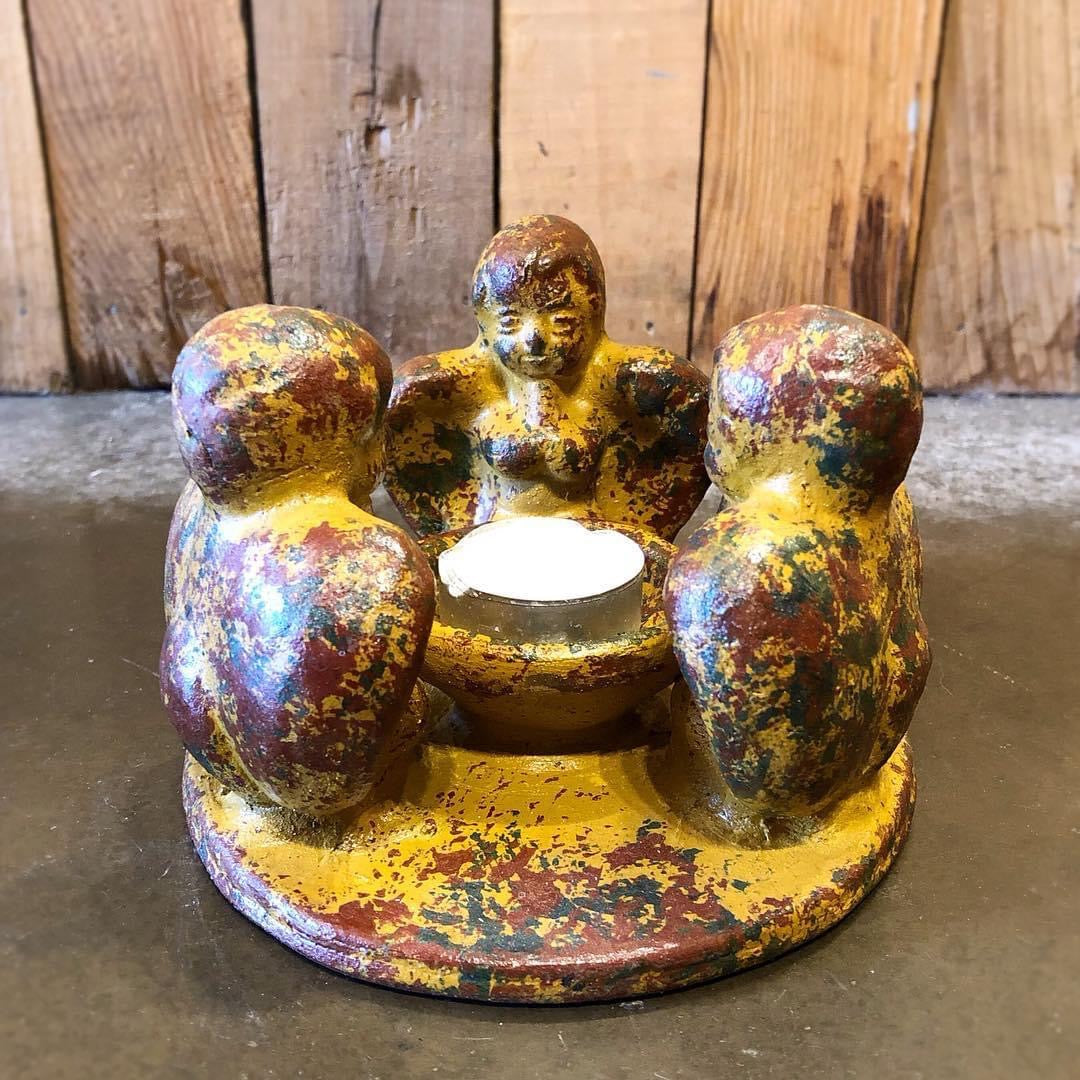 Friendly Hello....
Here we are in Mexico at one of our favorite restaurants! Photo is not too great, but the treasures we bring back from Mexico are! We hope you enjoy looking and let us know if you have any questions. Happy Browsing!
Agapios and Susan